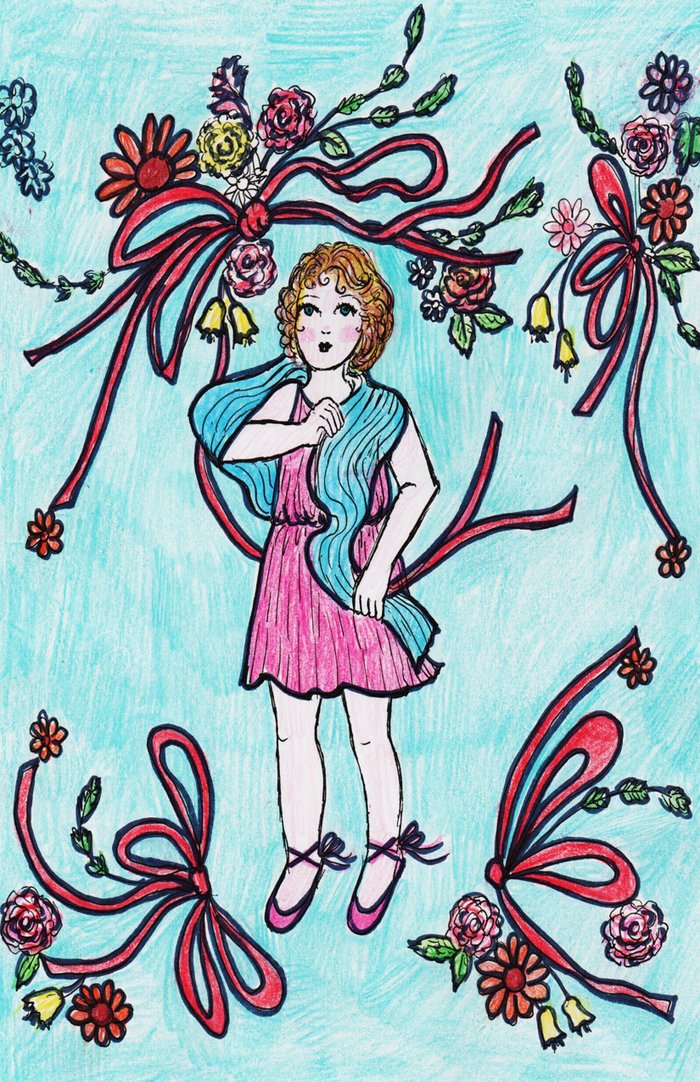 Girl in Blue by Janet Bernasconi-Society 6
Hello Sweet Friends,
Hope you are all enjoying every minute of the weekend. It goes so fast! I don't know about you, but Sunday is my day to relax and enjoy. I like to paint, sew, watch a movie or two and just take it as easy as possible. We all need a day to unwind and recharge, don't you agree?
Even though I am usually a busy bee, I always find time to try new things. I found this amazing place called Society 6.
Society6 is home to hundreds of thousands of artists from around the globe uploading and selling their original works. This site helps empower independent artists worldwide. I am happy to share that I am now a member. I have a new line of products with my artwork on them. I sell cups, t-shirts, rugs, towels, tote bags, pouches, curtains and much more. It's such a fun place - if you're looking for unique products this is definitely the place for you.
If you would like to take a peek at some of my work and products, here are two links:
https://society6.com/janetscreativecottage.
https://society6.com/society?page=2&show=1#4523719
And here are a few of my latest handmade creations: two hearts and two pouches. Enjoy!
Here is the link:
http://janetscreativecottage.com/category/all.htm
If you have a minute or two, please visit my sisters over at Shabby Cottage Shops. What a talented bunch of ladies! It's another fabulous place to shop.
www.shabbycottageshops.com
Thanks for stopping by!
Wishing you sunshine and roses,
xoxo
Janet~